Aerosol Therapy - Lower Airways
Lower Airways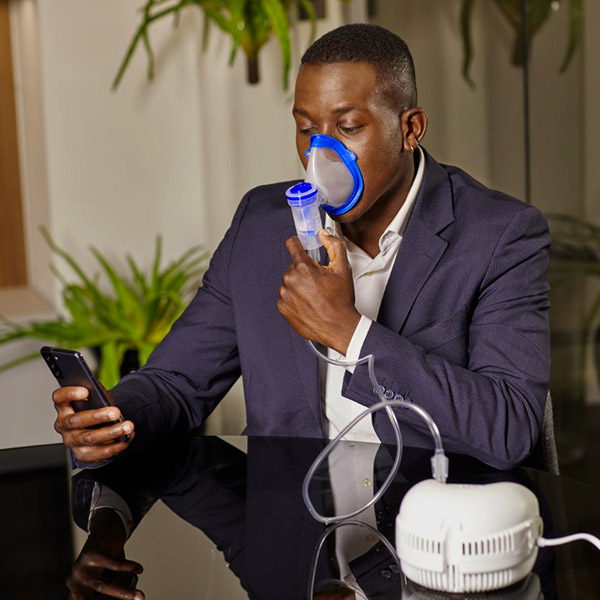 The lower respiratory tract includes the parts under the pharynx: from the lungs to the bronchial mucous membranes and the pulmonary alveoli. This segment is subject to inflammations and infections that can be treated with the help of the aerosol therapy. This treatment has a fundamental role not only in the administration of drugs, but also in the prevention of diseases.
Flaem is specialized in aerosol therapy. This treatment is also suitable for children and allows the administration of drugs in particle size directly into the respiratory tract in order to treat certain diseases.
Flaem devices are Made in Italy and include numerous models of nebulizers for the treatment of both the upper and the lower respiratory tract, offering innovative solutions for the whole family.
---